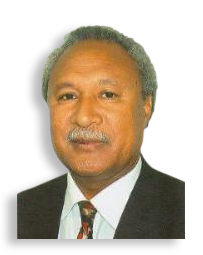 The Member for Abau district and Public Service Minister Sir Puka Temu has joined Prime Minister Peter O'Neill's ruling People's National Congress party.
Prime Minister Peter O'Neill welcomed Sir Puka Temu saying " they had common goals, common objectives and strategies for the development of the country
.
"He has been a strategic part of it, including the framing of Vision 2050 and the Alotau Accord," he said.
"The implementation of that is very important, and to have a senior statesman in our party is most welcome."
O'Neill said Sir Puka had a distinguished political career in the past three years and before that as a senior public servant.
Sir Puka said he looked forward to joining the ruling party and to form government again after the 2017 general election under O'Neill's leadership. He said the Registry of Political Parties was taking steps to amend the law in respect to the number of MPs a party must have.
"In this context, my party, Our Development Party, will be affected as I'm the only MP," Sir Puka said.
"However, I support the move by the Registrar of Political Parties because too many one-man parties cannot be conducive to political stability."
Photo credit: parliament.gov.pg